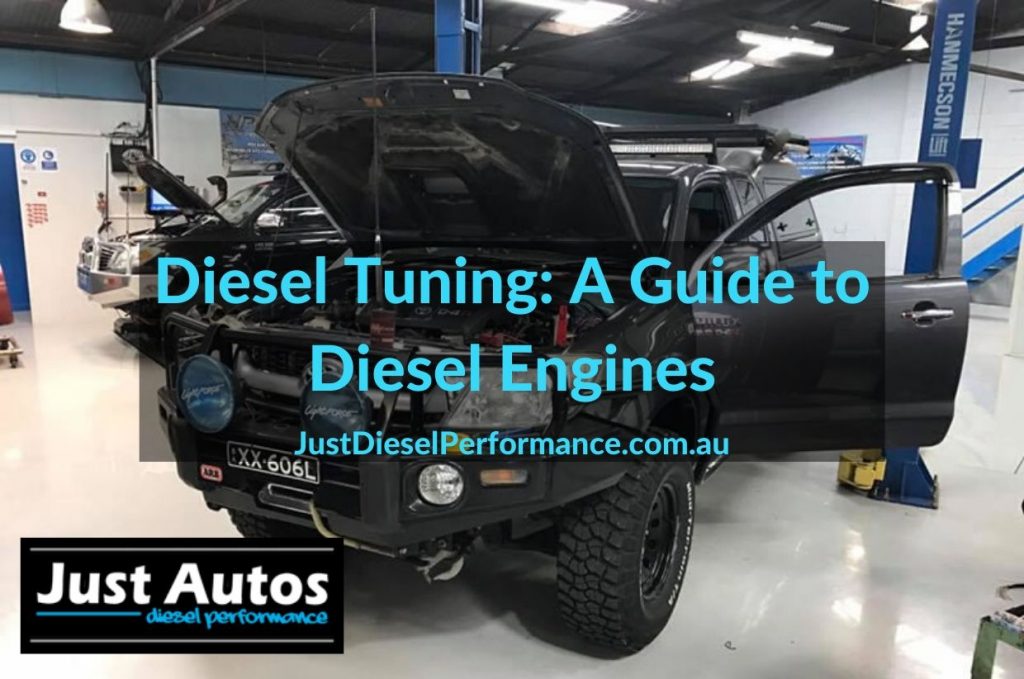 Experienced motorists know that when they buy a new diesel vehicle, it probably won't deliver the full performance of which it is capable. Manufacturers are highly conservative with engine output and often leave power on the table.
Fortunately, with the right tuning shop, you don't have to put up with this. Professional mechanics can make alterations to the engine to extract every last ounce of efficiency out of the engine, giving you a more enjoyable ride.
Which Diesel Engines Are Candidates For Tuning?
Turbocharged diesel engines that use electronic management systems are the best candidates for tuning ie. common rail. The reason for this has to do with how manufacturers limit performance. Most use the vehicles factory ECU, not engine engineering or the design of the engine, to reduce output, making extracting the full power surprisingly simple.
From around the year 2005, diesel tuning became a lot more interesting. All of a sudden, remapping shops could get way more power out of customer vehicles. We're not talking about small changes here. We have found that a common rail Hilux can increase its base power and torque from 125 hp and 300 nm to around 170 hp and 450 nm which on average can be over 50%
It should come as no surprise, therefore, that so many people want to tune diesel engines. Diesels have better fuel economy than their petrol rivals and more low and mid-range torque.
Modern engines are the best candidates for upgrades. Newer models have more points of adjustments for fuel and timing per cylinder than older varieties. And they provide you with the type of mapping changes that will have a real-world impact on performance.
The engine control unit or "ECU" is also more accessible than on previous-generation cars. Mechanics can hook up their software to these computers and make changes to the engine through a series of reversible firmware updates.
Diesel Engine Mods And Upgrades
One of the main reasons for tuning diesels is to give them a little more mid-range "thump." Many diesel drivers find that their vehicles can feel sluggish when they first "put the foot down" and only really get up to speed in the higher rev ranges. The performance of the engine is good in track situations, but it's not ideal for regular city driving or towing.
For many, remapping is still the value king. A simple change to the mapping on the vehicle's factory ECU can lead to performance gains of more than 20 to 30 per cent, depending on the manufacturer and model. Remapping can also lead to boosts in engine efficiency, with some drivers reporting 10 per cent improvements in fuel consumption.
When researching remapping companies, be careful. Some small operators don't understand all of the complexities of effectively remapping an engine and could lead to annoying "flat spots" in the acceleration performance and running problems.
Where possible, look for experts who talk about "Torque & Engine efficiency" not just Horsepower. They are more likely to prioritise overall performance. Those interested in delivering higher "peak power" only may focus too exclusively on engine performance, negating the overall drivability of the vehicle. If peak power is too high, you could find that the fuel economy and drivability could be affected and even worse the reliability.
Remapping, however, might not be the only upgrade that you consider for your diesel vehicle. Increasing the power output of the engine by 20 to 30 per cent may put a strain on other engine components.
The vast majority of OEMs equip their vehicles with adequate intercoolers, exhausts, intake, turbos but when using the vehicle in real world conditions some of these components may not be up to the task. We would recommend getting a full understanding of what components may not be up for the task even before remapping the vehicle, it's always good to know the full plan for the vehicle before starting this process.
Conclusion
Overall, therefore, remapping a diesel engine is one of the most cost-effective and potent tools you can use to increase the performance of your vehicle.