Toyota 70 Series Land Cruiser
Enhance the Performance of Your 70 Series Land Cruiser with Just Autos' Wide Range of Performance Upgrades and Tuning Services.
Just Autos Diesel Performance
70 Series Land Cruiser Upgrades & Tuning
The 70 Series Land Cruisers are a favourite among off road and adventuring enthusiasts. With their big engines, they have huge potential for increased power that just needs tapping into! Just Autos offers different upgrade packages suited to your performance needs, whether you want more torque or horsepower, with our tailor-made solutions. Some of the upgrades we offer include diesel tuning, suspension upgrades, ECU remapping, and more. We can also advise on which parts and modifications will work best together to get the most out of your 70 Series Land Cruiser. 
Just Autos are Toyota diesel specialists that can help you achieve greater performance from your 70 or 79 Series Land Cruiser. We offer a selection of upgrade and tuning services that will help you fall in love with your LC all over again! 
70 Series Performance Tuning and Upgrades
Maximise Your LC-70's Performance
Toyota's engines have come a long way in recent years and the popularity of diesel performance is on the rise. These engines already offer impressive torque and power off the factory floor, but with some basic modifications, by professional diesel tuners, the results are astounding! 
Diesel engines are built to withstand higher levels of stress and make the ideal candidate for diesel tuning at little expense. Carefully selected changes to later-model diesel engines can reap remarkable rewards. At Just Autos, we will have a diesel performance tuning solution that will suit your 70 Series Land Cruiser.
Our Toyota diesel performance tuners are trained, knowledgeable and are experts at what they do. Our staff are happy to answer any questions and queries you have ensuring you get all the facts and information you need to make the best decisions for your diesel tuning needs.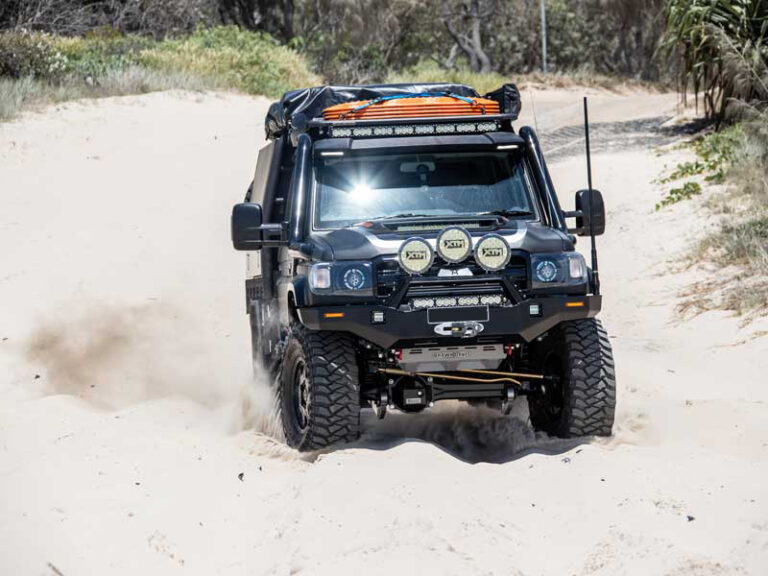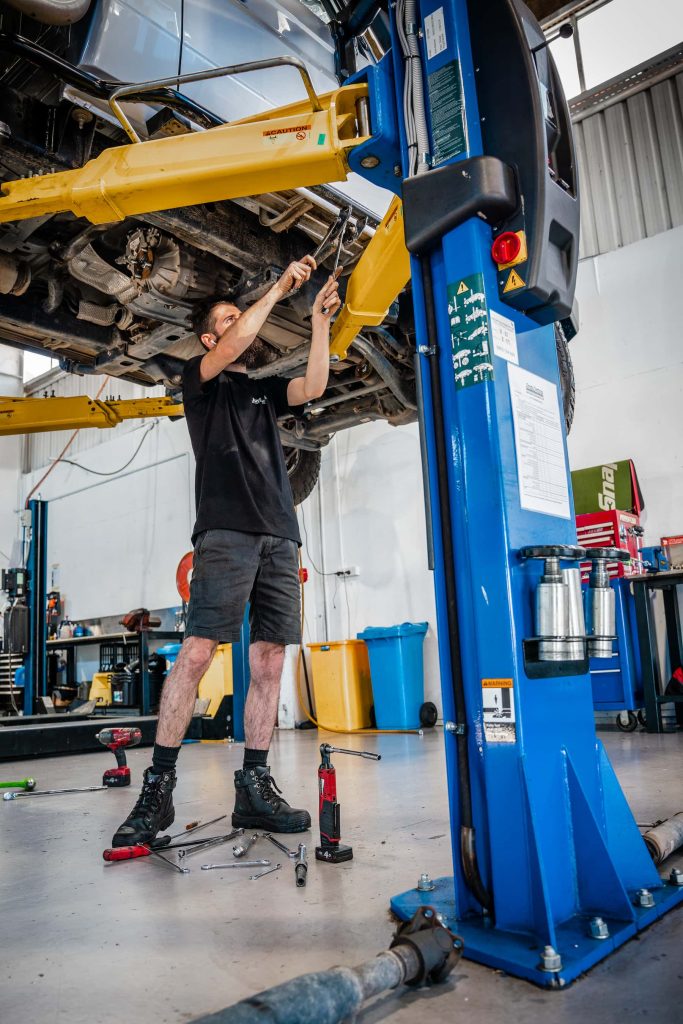 70 Series Performance Tuning
Our workshop is fully equipped with a range of high-tech tuning gear and equipment, including our dynos. We have a trained team of in-house master tuners who write their own files, which allows us to fully customise your ECU remap to suit your performance needs. 
Our team will work with you to assess the current state of your engine and your tuning options.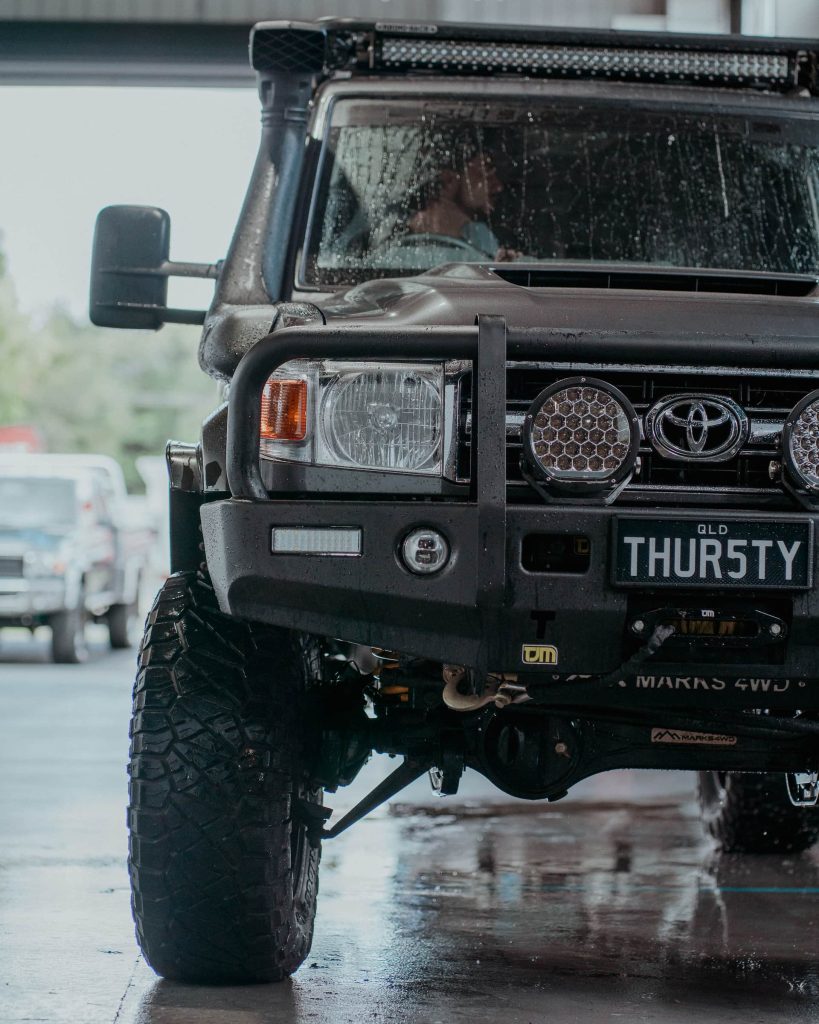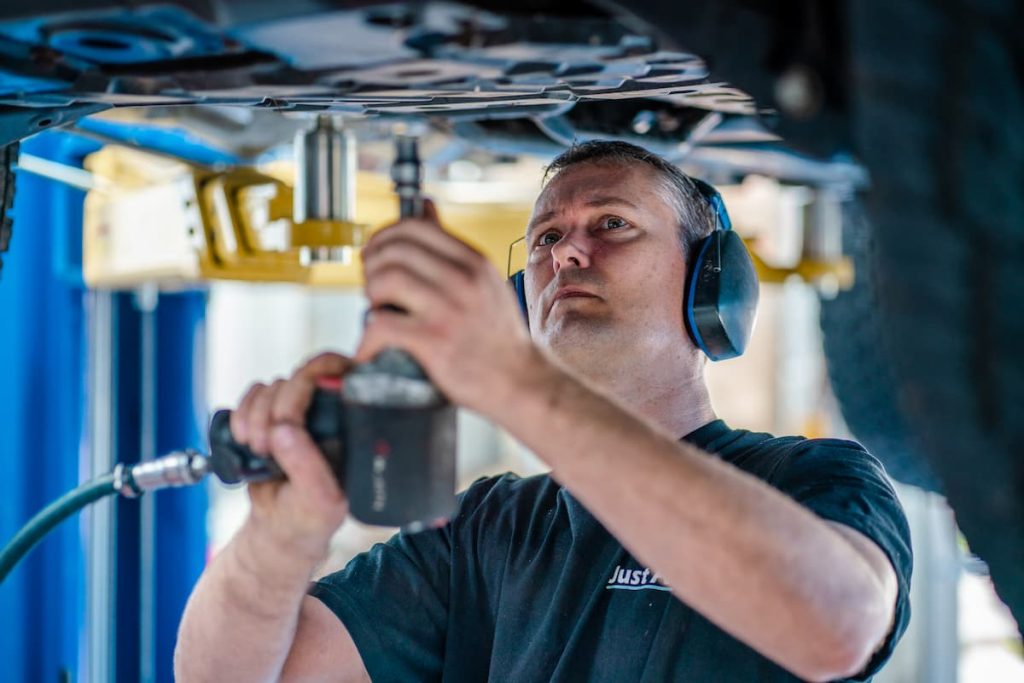 Toyota LC70 Performance Upgrades
Power Your 70 Series Land Cruiser
When it comes to performance tuning and power upgrades, Just Autos are the experts. We provide a range of upgrade options in addition to our upgrade packages, allowing you to completely custom-tune your 70 Series to your needs!
The 70 Series Land Cruiser V8 is notoriously de-tuned considering what the engine is capable of, but with our 70 Series Landcruiser ECU remap, your engine can achieve massive gains in power, torque and overall efficiency.
Depending on the package you select for your 70 Series Land Cruiser, our 3" or 4" exhausts offer increased airflow out of your engine, lessening the back-pressure effects on your exhaust system and allowing for more power out of your 70 Series engine.
The stock 70 Series Land Cruiser airbox can on average support the airflow for about 270hp. But if you're serious about performance and going off-road, we recommend replacing the factory 70 Series airbox with a larger, more dustproof airbox assembly, allowing more air to your engine and better dust sealing.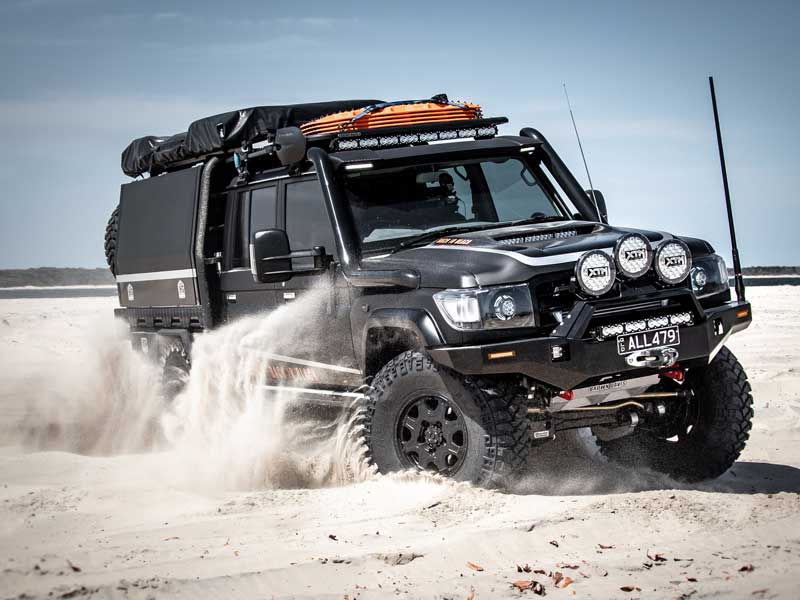 Diesel Tuning Specialists
Just Autos are Australia's best common rail diesel and turbodiesel performance experts for the Toyota platform, specialising in a range of services including ECU remapping, diesel tuning, and Toyota 4×4 and performance upgrades. 
Vehicle owners across Queensland, interstate and even internationally bring their high performance Toyota diesels exclusively to our workshop. 
70 Series Land Cruiser Performance Packages
As any Toyota Land Cruiser owner knows, these cars were built for performance. From the early models in the much-loved 70 Series range, to the latest 300 Series Land Cruiser released in 2021, every Land Cruiser model to date has continuously raised the bar on what to expect from Toyota's flagship model.
But, as any LC-owner might admit, 70 Series Land Cruisers usually come significantly under-tuned from the factory. To cater to their ever-growing market, Toyota – like many other vehicle manufacturers – apply generalised industry standards to their engines to ensure any type of driver can own a Land Cruiser. From a power perspective, this leaves much to be desired – but also so much opportunity for more!
Just Autos are the experts when it comes to enhancing the 70 Series Land Cruiser's power. Apart from our performance package upgrades, we offer a range of other upgrades and replacements that can improve your vehicle's performance for all terrains.
More Power, More Torque, More Engine!
What Our Customers Have to Say