Maximise Your Prado's Performance and Power Outputs - Just Autos Offer a Range of Diesel Performance Tuning Services and Performance Upgrades.
Toyota Prado 2.8 & 3.0 Upgrades
Toyota Prado Performance Tuning & Upgrade Kits
Straight from the factory, the Toyota Prado models provide underwhelming performance figures – but it's nothing Just Autos' diesel performance tuning services and upgrades can't fix! We provide various aftermarket and genuine performance upgrade options for the Toyota Prado that deliver torque boosts without sacrificing reliability or other performance aspects, like fuel consumption. 
Here at Just Autos, we have developed a full range of Toyota Prado performance upgrade services for old and new models alike. Our Prado performance upgrades are custom developed in-house, which enables us to tailor it to you and your vehicle, and provide the best solutions for your requirements. By having your Prado's performance worked on by our team, you can look forward to a variety of improvements from your engine, including increased power, improved drivability and sharper throttle response. Our Prado performance upgrades provide an unrivaled driving experience. With our expert technicians and state of the art 2WD and 4WD dynos, you can trust that our service is of the highest quality.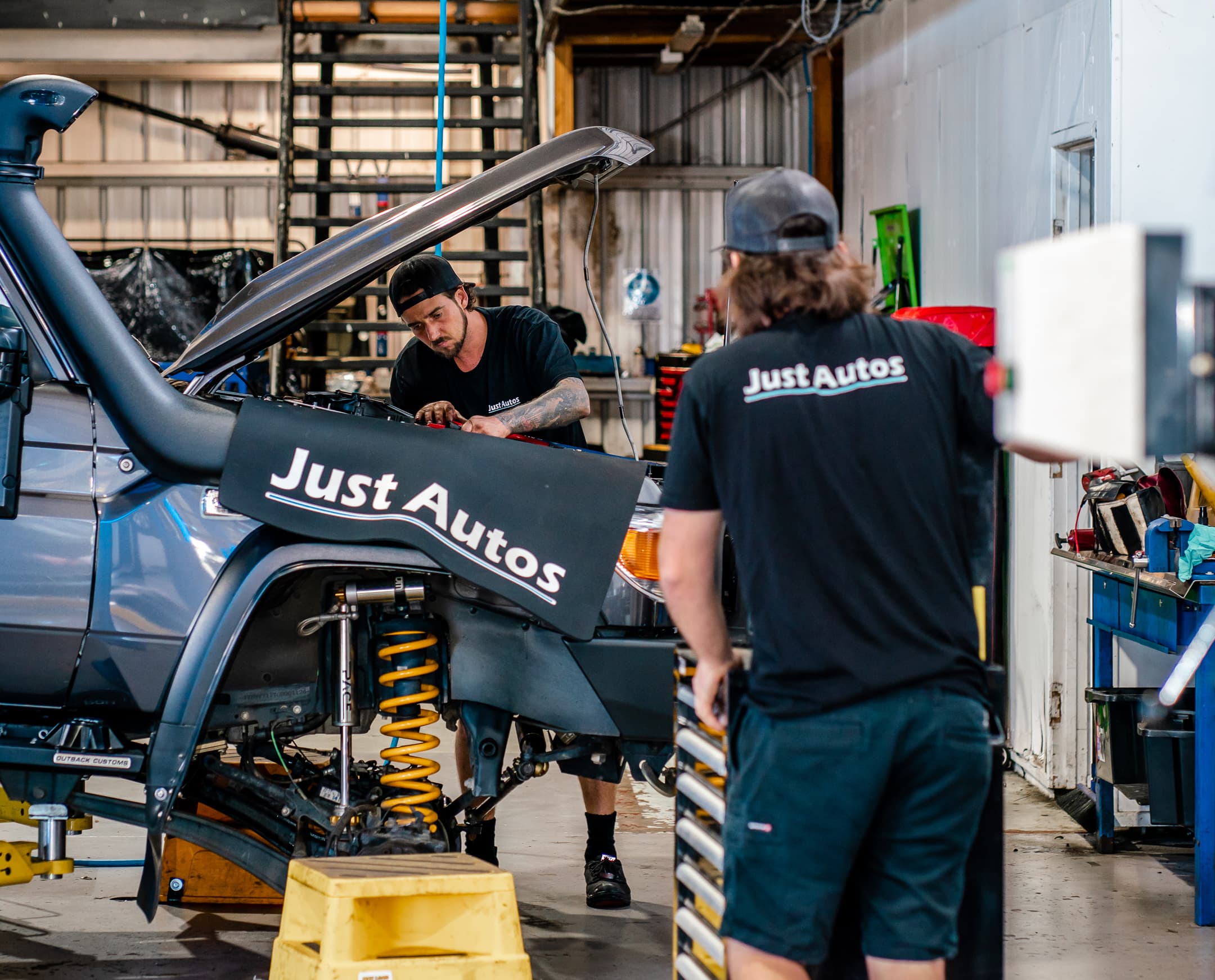 Toyota Prado Diesel Performance
Ramp Up Your Prado's Performance
The Toyota Prado models are some of the most popular vehicles offered by Toyota, providing a high factory torque compared to other models and a high degree of comfort. However, there is always room for improvement with packages designed for a smooth linear gain in torque, to packages capable of rivaling the some of their biggest competitors.
We offer many different performance upgrades available for the Toyota Prado, and different parts can be upgraded for performance enhancement, depending on your needs and requirements. At Just Autos, we strive to provide you with all the facts and information needed to make the best performance upgrade decisions for you and your Prado.
Toyota Prado Performance Tuning
The Toyota Prado is a popular model, especially amongst towing and touring enthusiasts. Both the 2.8 and 3.0l engines have huge potential for increased power and performance, just waiting to be tapped into!
Just Autos offers a selection of Toyota Prado performance upgrades that can be tailored to your needs. Whether you want more torque, horsepower, or even greater towing ability, we can provide you with the right performance upgrade kit or package.
A custom ECU remap for your 2.8 or 3.0 Toyota Prado can achieve nice gains while still maintaining the factory reliability Toyota is known for. On average, we see around 20-30% gains in torque which we can further increase by increasing your package tier.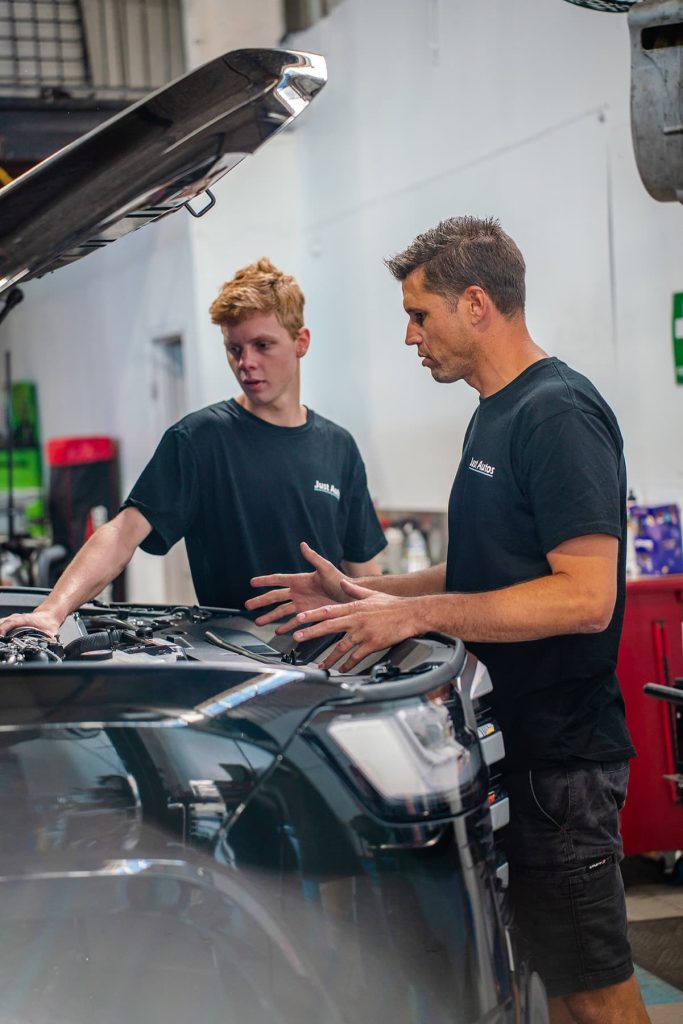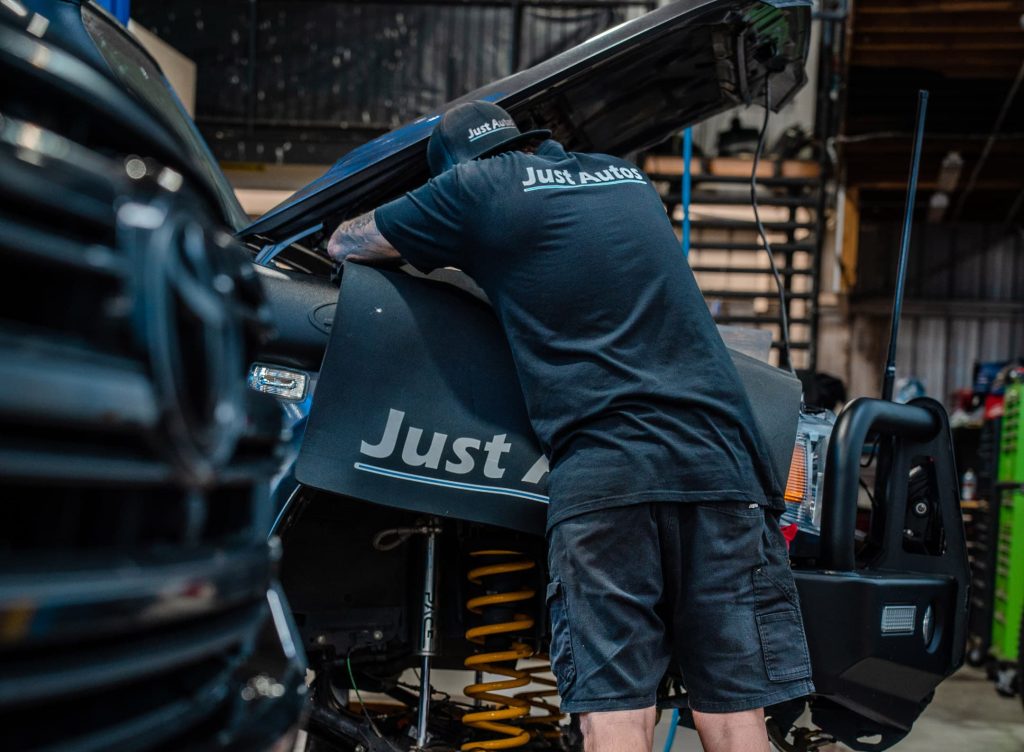 Toyota Prado Performance Tuning
Our workshop is fully equipped with a range of high-tech tuning gear and equipment, including our dynos. We have a team of trained, in-house master tuners who are able to write their own ECU remap files. This allows us to completely customise your remap to suit your performance needs. 
Our team will work with you to assess the current state of your engine and your tuning options. We treat each vehicle that enters our workshop individually, giving each engine our undivided attention during the tuning process. Here's how it works: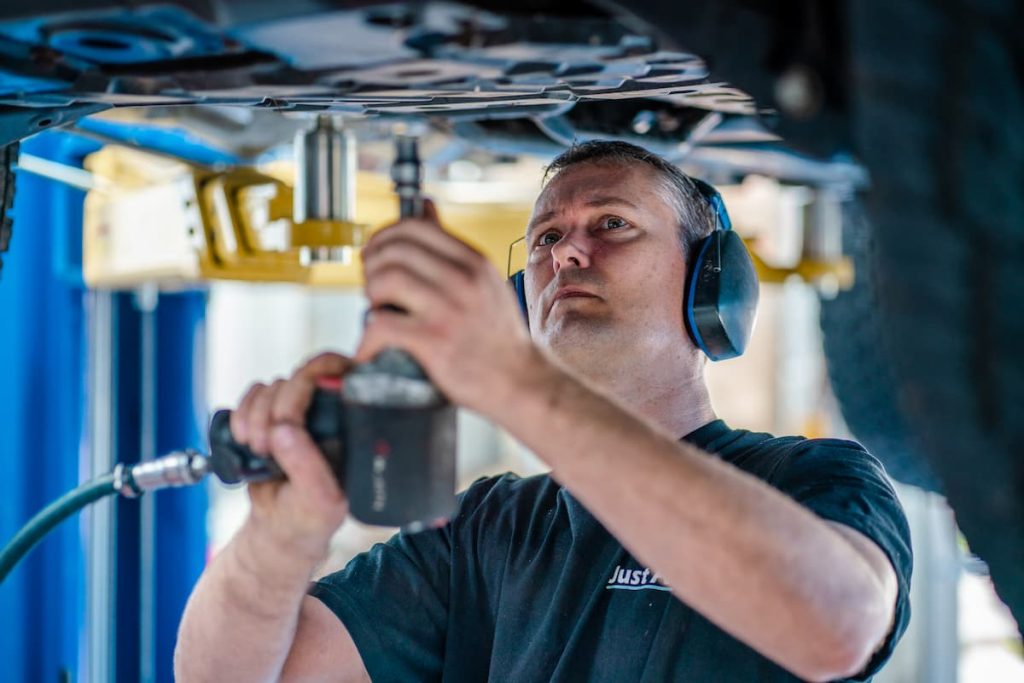 Toyota Prado Mods & Upgrades
Toyota Prado Diesel Performance Experts
Diesel Performance Upgrades & Tuning
Just Autos are Australia's best common rail diesel and turbodiesel performance experts for the Toyota platform, specialising in in a range of services including ECU remapping, diesel tuning, and Toyota 4×4 and performance upgrades. 
Vehicle owners across Queensland, interstate and even internationally bring their high performance Toyota diesels exclusively to our workshop. 
Our entire team, headed by Matt Smith, is committed to meeting those needs and providing the best service in the diesel performance tuning and the automotive mechanical industry. As a result, a high percentage of our local, interstate and international business is from repeat customers and referrals.
Just Autos Diesel Performance is based in Nambour, on the Sunshine Coast in Queensland, Australia.
Toyota Prado Performance Packages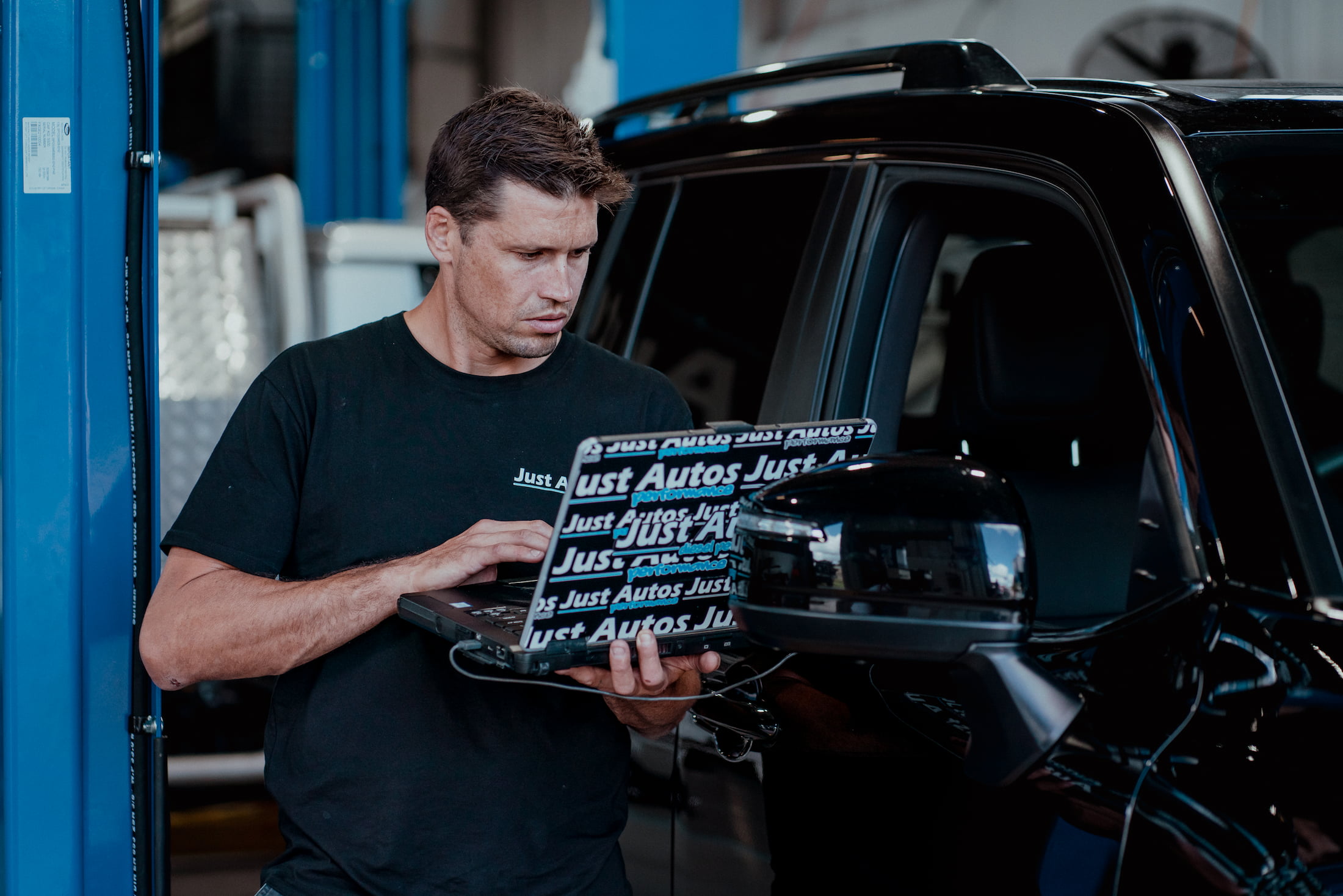 Package 1 for the Toyota Prado can vary depending on the model and transmission fitted to vehicle. On average, we will see around a 20% gain in torque at the wheels with just a custom ECU remap while retaining all factory components.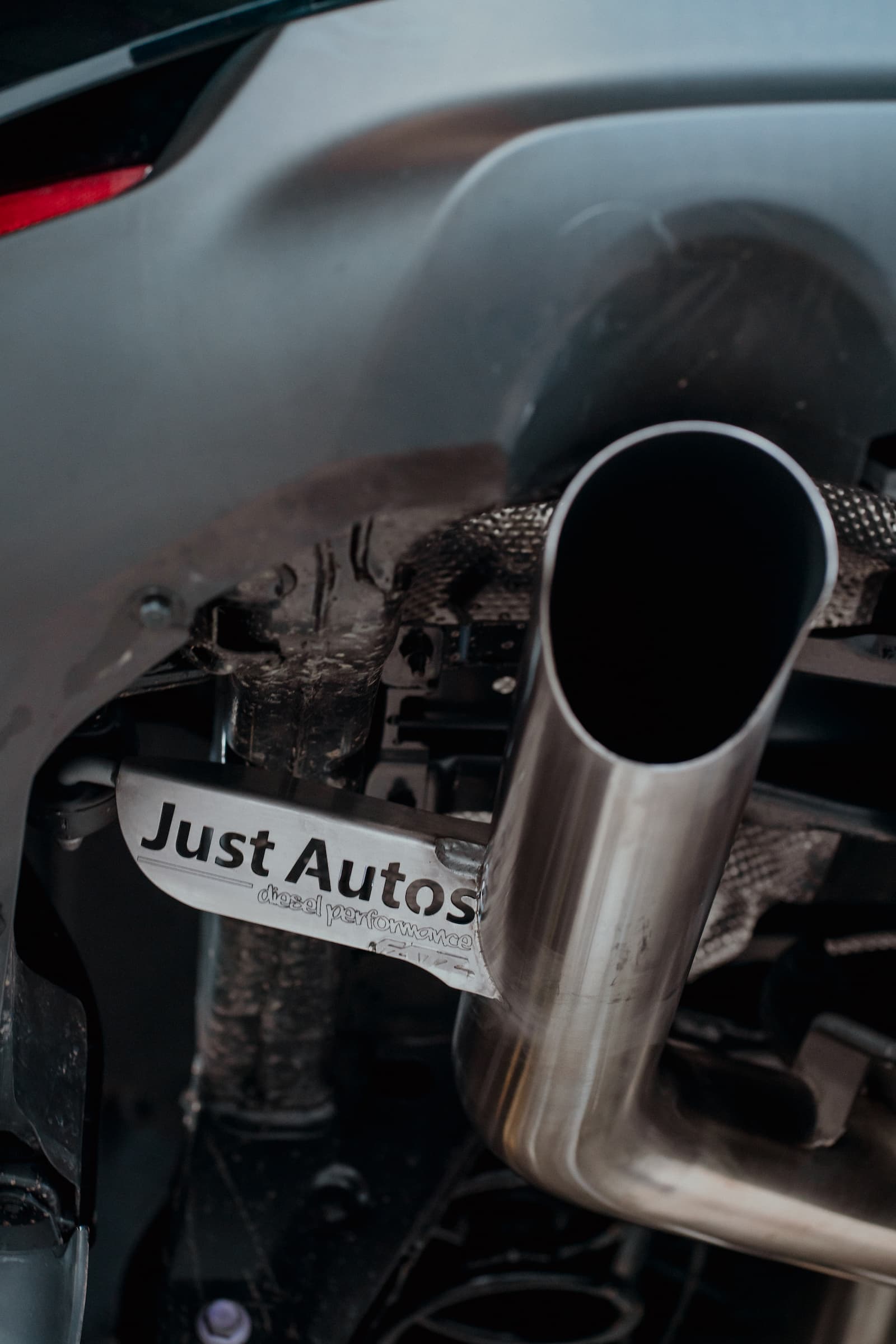 Package 2 for the Toyota Prado offers a full 3" exhaust system coupled with a Just Autos custom ECU remap, which is capable of producing another 30-40% torque gain and, on average, around 175hp and 450nm at the wheels.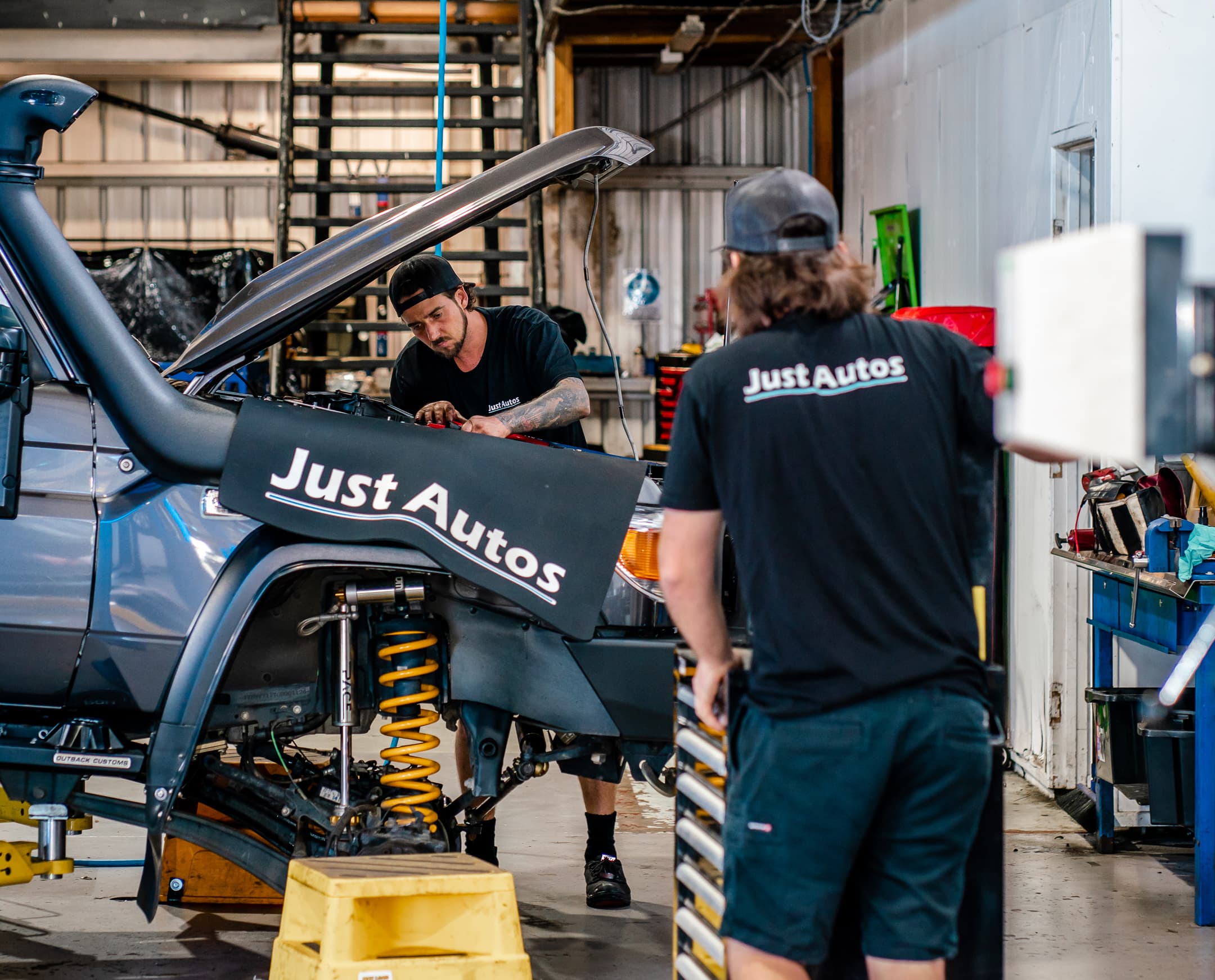 Package 3 is custom-designed to suit your needs and includes a G turbo upgrade, custom injectors, and added options to fit intercoolers, air boxes and other small upgrades to try and get the most efficiency out of your package of choice. 
Toyota Prado Video Library
What Our Customers Have to Say