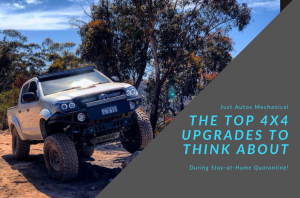 Keeping your 4×4 well maintained at all times should be a priority – so what should you think about during the quarantine period?
1. General Servicing
General servicing should always be a priority for 4×4 owners, and to help with this we have our fully set up workshop available for servicing needs at this time. We offer general servicing, logbook servicing, pre trip inspections, & most things in between. If something you need is not listed on our website, do not hesitate to get in touch with us to find out how we can help you.
2. 4×4 Mods
4×4 mods will not only help you with touring, but will ensure your vehicle is ready and raring to go when lockdown is over.  What could be more exciting than making your 4×4 more efficient and exciting to drive?
We can add extra torque and power to help with passing other vehicles when needed, make your vehicle more efficient by improving fuel economy, and even make towing a breeze with our modification.
We understand the sheer amount of mods available can be overwhelming, and we can let you know which will be best for your current vehicle and situation – just give us a call.
3. Upgrade Packages
On top of everything else, we offer a number of performance upgrade packages. We can offer GVM upgrades from Jmacx suspension, exhaust upgrades, transmission cooler upgrades, secondary fuel filters and catch cans, transmission lock up kits and much more.
Our team is always more than happy to give you advice if you're unsure of which mods you should be looking into right now.
4. Maintenance
Regular car maintenance is crucial to the longevity of your vehicle, any vehicle, not just 4x4s. However, maintenance is something that you may not be able to do yourself right now, such as oil changes and wiper replacements. If you need to continue quarantining, Just Autos will be happy to arrange a pick-up and drop off appointment to suit you.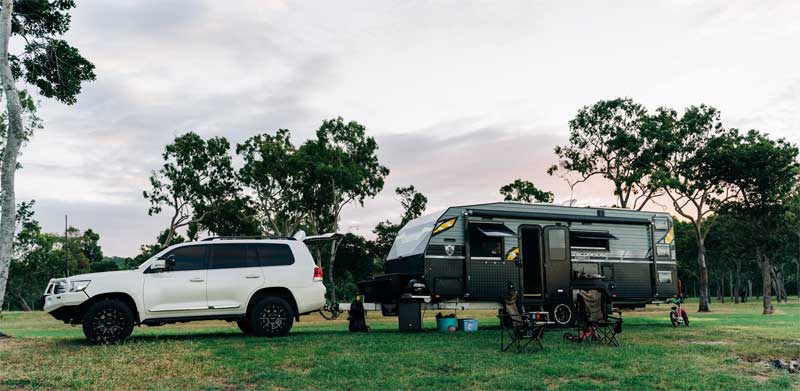 Get In Touch With Just Autos To Discuss Your Needs
Nobody really knows when lockdown will be 100% over, which is why keeping your beloved 4×4 well maintained and ready to go is key to enjoying your freedom when the day finally comes. You don't want to hop into your car ready to hit the road and realize your vehicle is not safe or road worthy.
Fortunately, Just Autos have developed new hygiene practices in line with government advice, meaning our customers can keep their 4x4s in optimal condition even during quarantine. Not only are we taking special measures to prevent the spread of the virus and keep customers safe as we work, we are also offering a local pick-up and drop off service, allowing quarantined customers to stay as safe as possible.
Get in touch with Just Autos if you want to prepare your 4×4 for life after lockdown.