Toyota's release of the long-awaited 300 Series Landcruiser approaches, and recent news from the car manufacturer has had Landcruiser-lovers even more excited than before: two new flagship models will be available, each with their own unique features and bold designs.
The 300 Series Landcruiser Sahara ZX and Landcruiser GR Sport are making waves in the motor industry already, and our team can barely contain our excitement at the launch of another popular Landcruiser model. Read on to find out more about the two upcoming available models, to be released later this year!

No Terrain Too Tough for the GR Sport
The 300 Series Landcruiser GR Sport is a testament to the model's superior off-road and sport capabilities, reminding Landcruiser drivers of why they chose these vehicles in the first place. Its modern but rugged design includes the signature Toyota gloss-black mesh grille, with the GR Sport badge spotted along the body of the car.
Large black 18-inch alloy wheels, coupled with black wheel arches and unpainted rear and front bumpers, speak volumes of the Sport's off-road capabilities, which are sure to be popular amongst towing and touring enthusiasts. Most impressively, the GR Sport model comes standard with a world-first e-KDSS system (electronic Kinetic Dynamic Suspension System) for front and rear differential locks.
This allows for advanced control of the Sport model's suspension, allowing for optimal road control and holding, as well as wheel articulation when driving off-road. Additionally, the e-KDSS system allows for a smaller roll angle, which can deliver better on-road driving comfort and stability.
Drive in Style – Choose the Sahara ZX
Unlike its rugged counterpart, the 300 Series Landcruiser Sahara ZX is better suited to those who want the functionality, stylishness, and reliability of the Landcruiser models, without a large focus on off-road capabilities. A unique design based on the core models, the Sahara ZX boasts sleek headlights, a bold chrome grille, and an entirely remodeled set of taillights and tailgate that have helped the 300 Series take on a revitalised, modern look.
The Sahara ZX model is a clear-cut luxury option, with leather interior colour options available in black, beige, and even red-black, with carbon lights, adorning the steering wheel, center console, and door trims. Functional options include heated and ventilated seats, a kick sensor, and a torque-sensing limited-slip differential on the rear axle.
Read More: Torque Converter Lockup Kit: What They Are and Why You Need One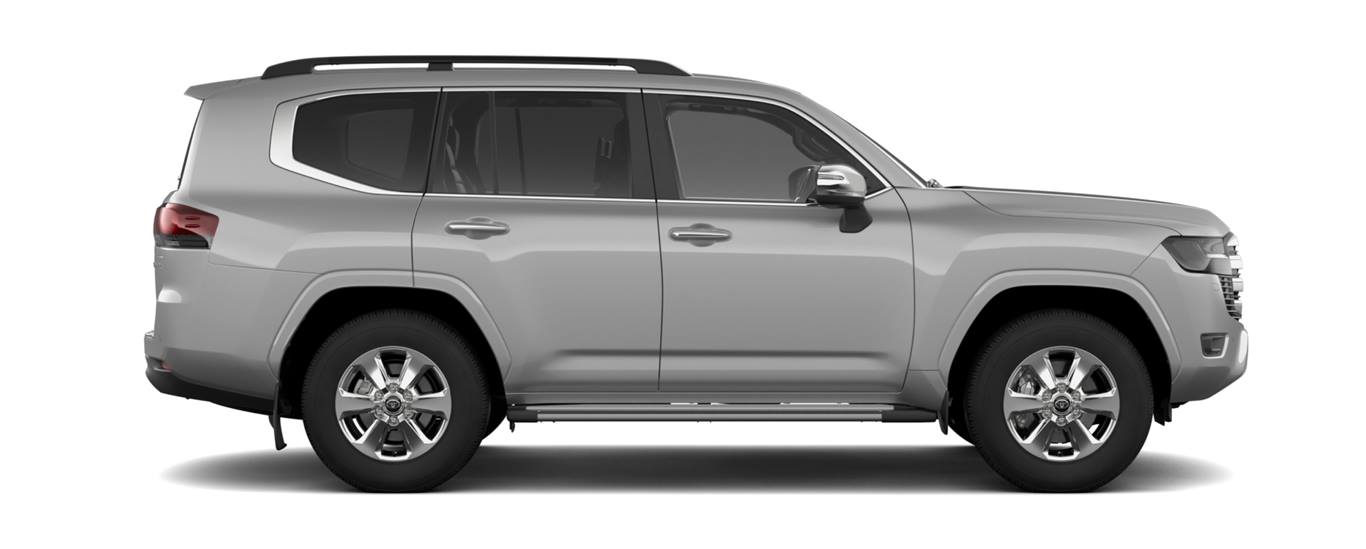 What Engine Will the New 300 Series Landcruisers Use?
Unlike the 200 Series, the 300 Series LandCruiser will not be available in the venerable 4.5-litre twin turbo diesel V8. Instead, the new LandCruiser will run on a 3.3-litre twin-turbo diesel V6, with higher power and torque figures compared to the V8 of its predecessor: the F33-FTV 3.3-litre turbo diesel V6 is said to provide 227kW and 687Nm – a healthy power increase over the 200 Series' 200kW/650Nm.
Joining the diesel engine, a 3.5-litre twin-turbo petrol V6 could also be added to the line-up. Toyota intends to electrify their entire range of vehicles by 2025, so a hybrid option will also likely become available in Australia at a later point. And although the timing and release dates aren't yet clear, many speculate that both the diesel and petrol variants will have battery assistance.
The Landcruiser Experts
Just Autos are your local Toyota diesel tuning experts. We've worked on a wide range of Toyota UTEs and 4X4 models, including the 79 Series, 100 Series, and 200 Series Landcruisers. Our team eagerly awaits the 300 Series, and we expect big things from Toyota's new version of their fans' flagship favourites.
As Australia's premier common rail turbo diesel ECU remapping experts, vehicle owners across Queensland, Interstate, and even Internationally bring their high-performance diesel vehicles exclusively to our workshop.
Our entire team, headed by Matt Smith, is committed to meeting those needs and providing the best service in the diesel performance tuning and the automotive mechanical industry. As a result, a high percentage of our local, interstate, and international business is from repeat customers and referrals.
Own a Landcruiser? Get in touch with our team for quality performance upgrades and great customer service.