Toyota diesel engines are renowned for their reliability and performance – but any diesel performance enthusiast knows there is always room for improvement! One way to enhance your Toyota diesel's performance is to install an aftermarket airbox. This can improve airflow and help the engine breathe more easily, resulting in increased power and torque.
In this blog post, we'll discuss the advantages of upgrading your Toyota's airbox, and how doing so can improve your driving experience – as well as how and why Just Autos encourage our customers to retain factory filters when upgrading their airboxes. Find out more below!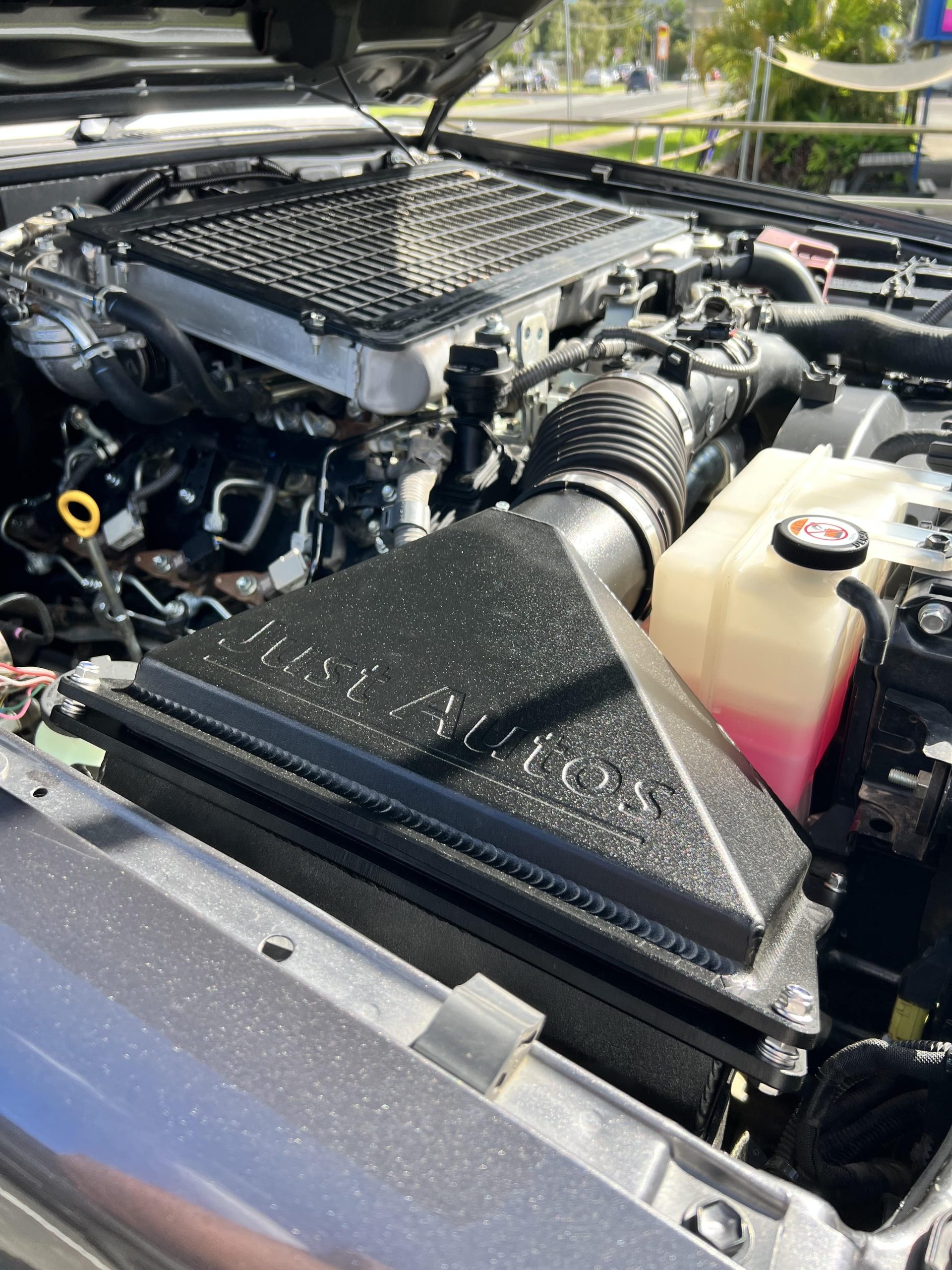 Why You Should Upgrade Your Toyota's Airbox
One of the simplest – and most effective – upgrades you can make to your Toyota diesel is to install an aftermarket airbox. This will improve airflow into the engine, allowing it to breathe more easily and generate more power. An aftermarket airbox can also give your engine a deeper, throatier sound – something that many diesel performance enthusiasts love!
Consider these benefits of upgrading to an aftermarket airbox…
Greater Airflow to the Engine
One of the main benefits of installing an aftermarket airbox is that it allows for greater airflow into the engine. This is because aftermarket airboxes are often larger and have more open space than factory airboxes. This increased airflow can result in a number of performance benefits, including increased power and torque.
Read More: Off-Road Driving Maintenance Tips for Diesel Engines
Improved Fuel Economy
Another benefit of increased airflow to the engine is improved fuel economy. This is because the engine can more easily breathe and doesn't have to work as hard to generate power. If you're looking for a way to save money on fuel, an aftermarket airbox is definitely worth considering.
Read More: 5 Ways Blocked Diesel Filters Impact Your Performance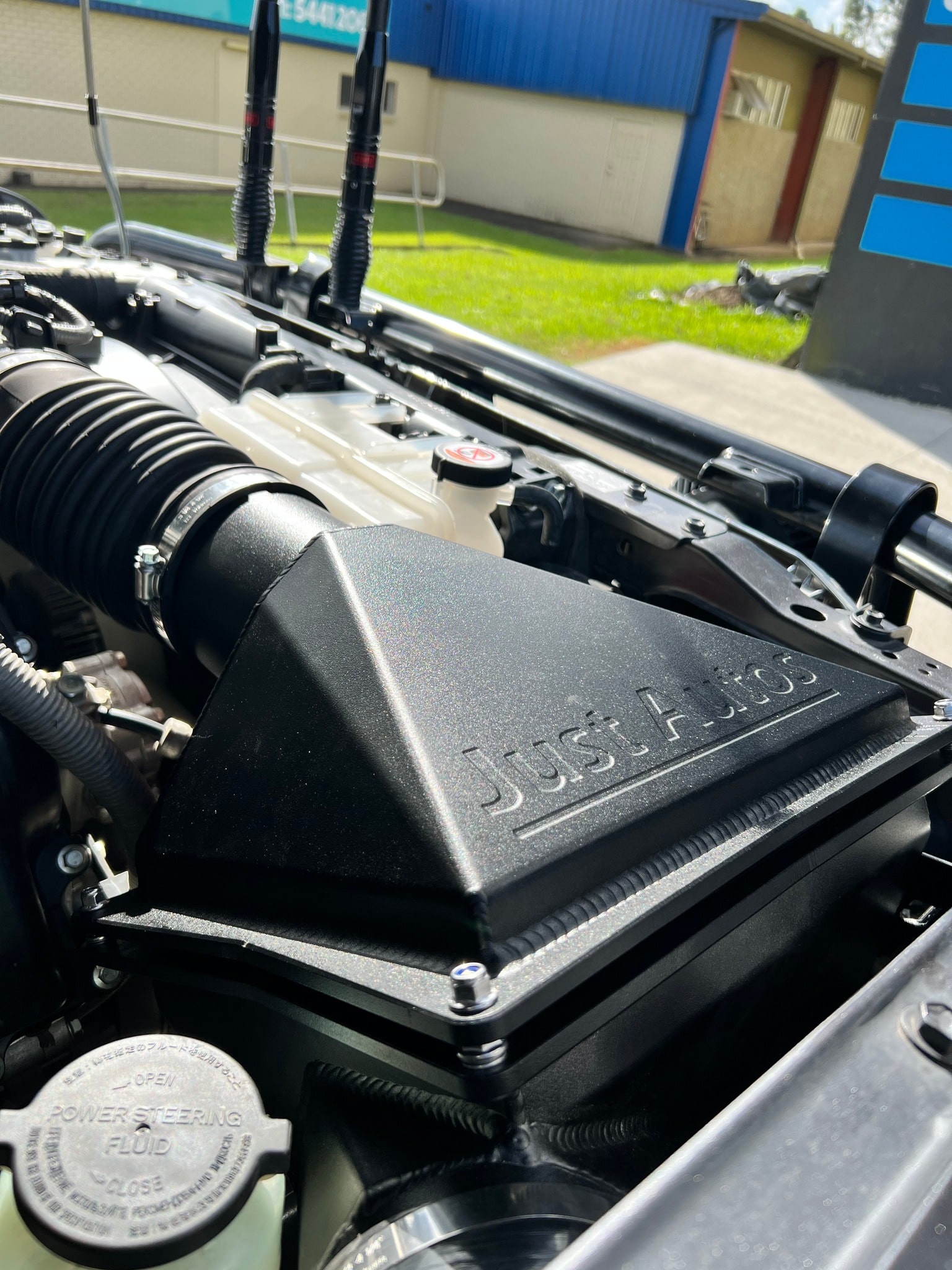 Why Just Autos Advise Keeping Factory Filters
While there are many benefits of upgrading your Toyota's airbox, we at Just Autos advise our customers to retain their factory filters when doing so. This is because servicing aftermarket filters can be tricky, and not doing a thorough job means a risk to your engine. We believe that it's better to be safe than sorry and retaining your factory filter is the best way to ensure that your engine is protected in the long run.
The Problem with Toyota's Factory Airboxes
Upgrading your airbox without upgrading your filter may seem like a waste, but when it comes to Toyota's engines, there's a good reason we believe the factory filter should remain.
We advocate for the original factory paper filter in the upgraded air box because.
There is no washing or servicing required
If in doubt, you can just throw it out and replace it
The upgraded air box will not only flow better, but also provide a better seal.
Proper sealing has always been an issue with Toyota's airboxes, and many of their engines – especially the VDJ200 – are exposed to a phenomenon known as 'dusting'. Dusting occurs when the airbox design allows for dust and other harmful pollutants to get past the seal and wreak havoc on your internal components. This is something Toyota have always struggled with on a lot of their diesel platforms and the biggest reason for the upgrade.
Over both short and longer periods of time, dusting can have a dramatic impact on the longevity of your engine, causing irreversible damage on turbochargers, worn cylinder bores, and even piston rings. Fortunately, Toyota's airboxes are designed to allow for replacement of the airbox without further extensive modification. This makes it easier for us to install a new airbox while retaining the factory filter, and no special components are required for the installation.
If you're interested in upgrading your Toyota's airbox, we can help! We can upgrade your airbox while retaining the factory filter, so you can enjoy all the benefits of an aftermarket airbox without any of the risk.
Read More: Diesel Performance: Are Bigger Upgrades Always Better?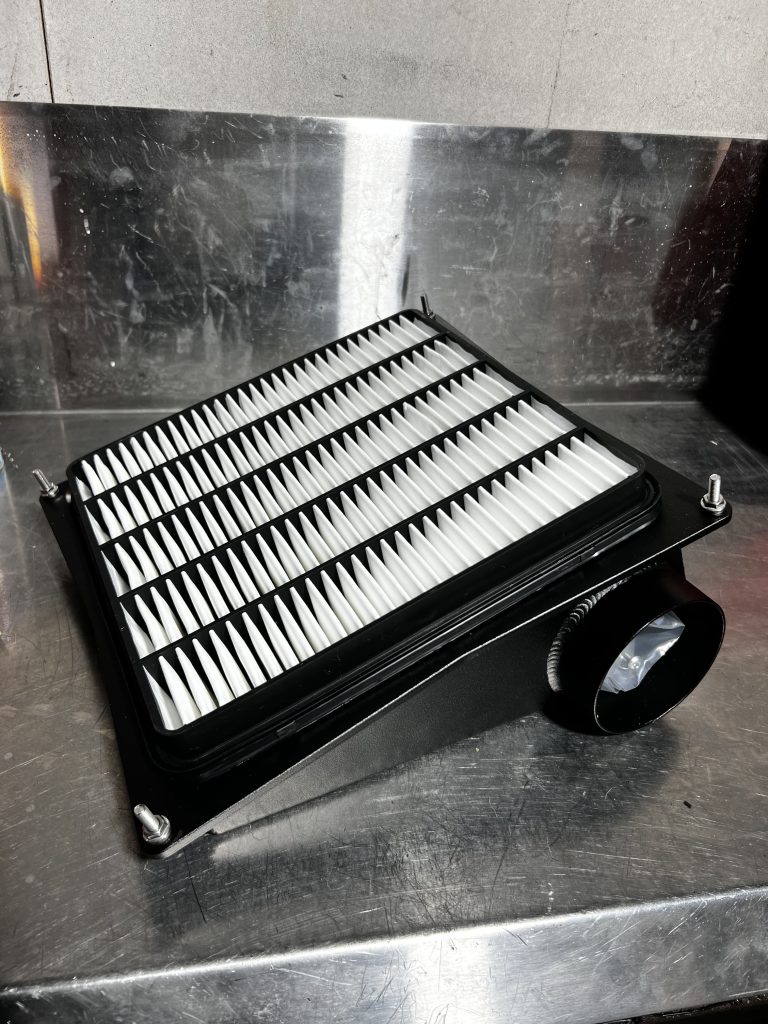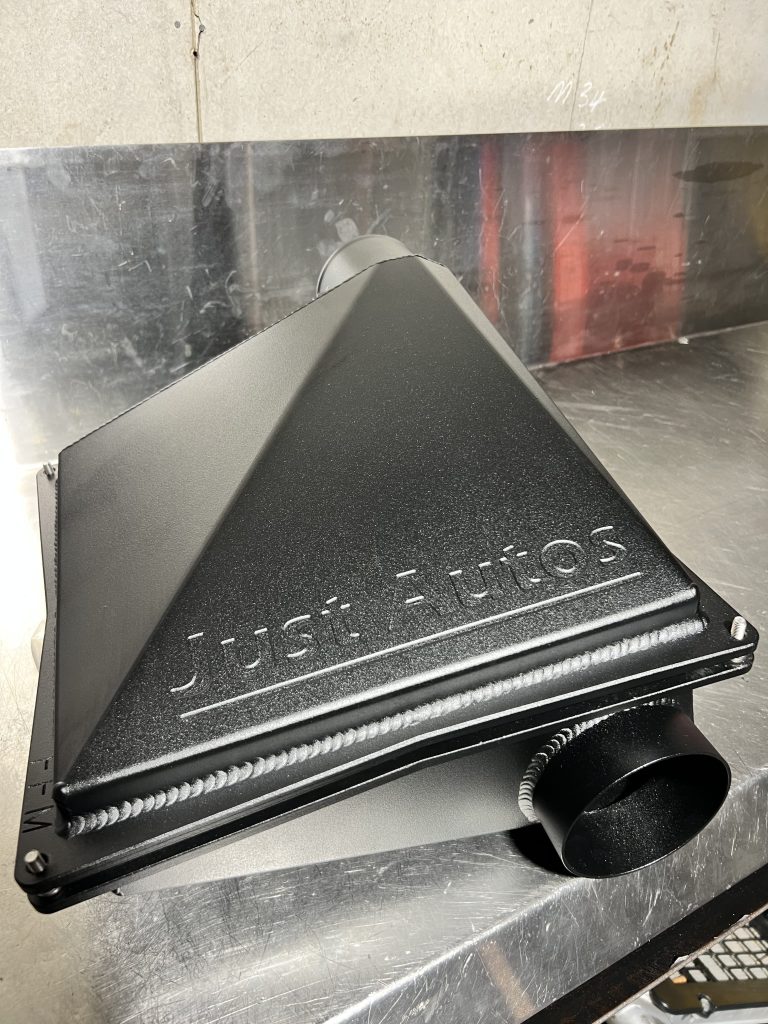 How Just Autos Can Help
At Just Autos, we are passionate about helping our customers get the most out of their Toyotas. We have a range of aftermarket and genuine upgrade options for a variety of popular Toyota diesel models, including the brand new 300 Series Land Cruiser, the all-time favourite 200 Series Land Cruiser, as well as other Land Cruisers and the Hilux models. We have performance upgrade kits and independent upgrade options, including our very own ECU transmission lock-up kit!
Our team of established Toyota diesel performance experts also provide a selection of custom tuning services, including ECU remapping – dual and multi-map options available! – TCM tuning, dyno tuning, and diesel retuning. Speak to one of our friendly staff today to find out how we can not only improve, but completely customise your Toyota for you.