Most cars that roll off the assembly line these days don't outlay the true power their engines are capable of. Because of today's manufacturing standards, auto manufacturers tend to use affordable, standardised parts to fit large quantities of mass-produced vehicles. Their goal isn't to provide vehicles that are at their maximum performance potential. Rather, they must ensure that their vehicles are generic and able to fit a variety of owner types, driving styles, and driving environments.
For this reason, many diesel owners are left dissatisfied with the performance of their engines, leading them to look at aftermarket upgrades and replacements. A relatively simple upgrade option is performance exhaust systems: greater torque, more power, and considerable improvements in fuel economy are just some of the advantages of upgrading your exhaust system.
Not convinced? Here are three reasons you should upgrade your exhaust system…
Upgrading to a Performance Exhaust System
A performance exhaust system replaces some, or all, of the original exhaust system your car came with from the factory. Performance exhaust systems are usually wider in diameter, are better structured, and can even completely change the way your car sounds – for the better!
#3 Reason to Upgrade Your Exhaust System
Improved Airflow
One of the most important elements a diesel engine needs to perform well is airflow. Most factory-standard exhausts contain distinct bent sections of pipe, which decrease the diameter of the exhaust and can inhibit exhausts gases passing through.
Read More: What is the Best Air Filter Type for Diesel Engines?
Performance exhaust systems maintain a constant diameter to ensure as much consistent airflow as possible. The amount of air your engine receives has a direct impact on its power outputs, which is why aftermarket exhaust systems improve power. Aftermarket systems help free up power in the engine, giving you the added boost and torque you are looking for.
Changing your exhaust system will also impact how your car sounds when idling and when being driven. Different aftermarket exhaust styles will influence the sound output, but these systems can be altered to achieve the kind of sound you want for your car.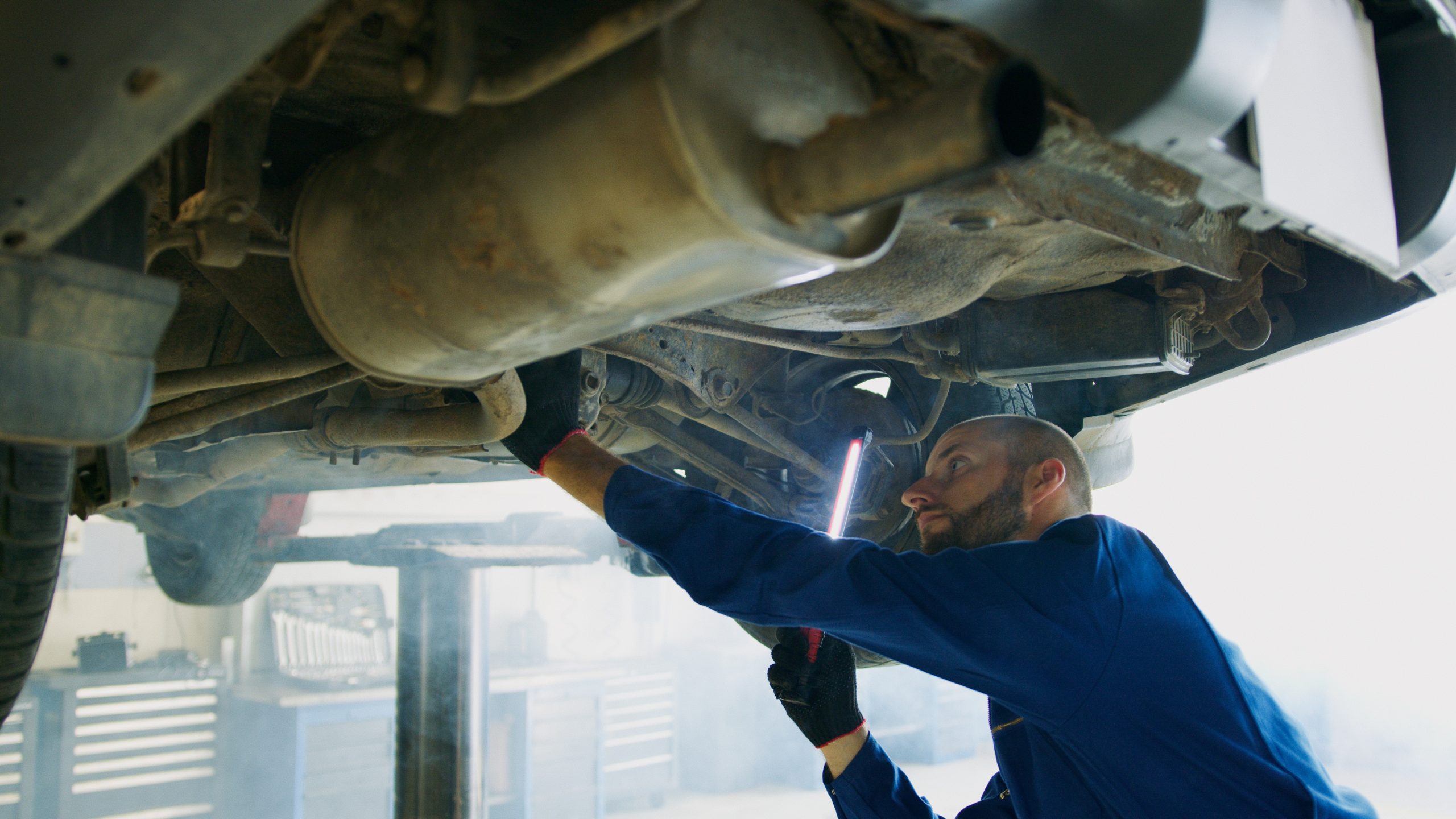 #2 Reason to Upgrade Your Exhaust System
Better Fuel Economy

Although manufacturers continue to improve fuel economy on cars, aftermarket upgrades can help you ensure your engine is operating at a much more efficient level. Standard exhaust systems are designed for the 'de-tuned' factory engine, while performance exhaust systems can result in better fuel economy.
Typically, the more efficient your exhaust system is, the better fuel mileage you will see. Certain exhaust system upgrade options are specifically designed with fuel efficiency and economy in mind. However, it's important to remember that fitting a bigger or straighter exhaust system can have an effect opposite to what you were hoping for.
Read More: How to Boost Your Turbo Diesel's Power
An aftermarket exhaust system that is too big may cause your engine strain. It will have to burn more fuel to keep up with the increased power output. For the best results, consult with the Just Autos team!
 #1 Reason to Upgrade Your Exhaust System
More Power and Torque

Exhaust systems are crucial to any engine, but not many car owners realise how much of an impact the right exhaust system can make on the performance of your engine. Upgrading to a performance exhaust system will allow your engine to perform better, resulting in more power and torque.
Back pressure builds up in the exhaust and, although it is necessary and shouldn't be eliminated completely, aftermarket and performance exhaust systems can reduce the amount of back pressure experienced while driving, allowing your engine to perform better. Reducing the amount of back pressure in your exhaust also adds several more horsepower – and more torque!
Aftermarket Exhaust Systems
There are different exhaust replacement options, each with a unique impact on the performance of your engine:
Axle-Back: This is a minor upgrade and only replaces exhaust components between the rear axle and muffler.
Cat-Back: As a medium upgrade option, this replaces all components from the catalytic converter to the muffler.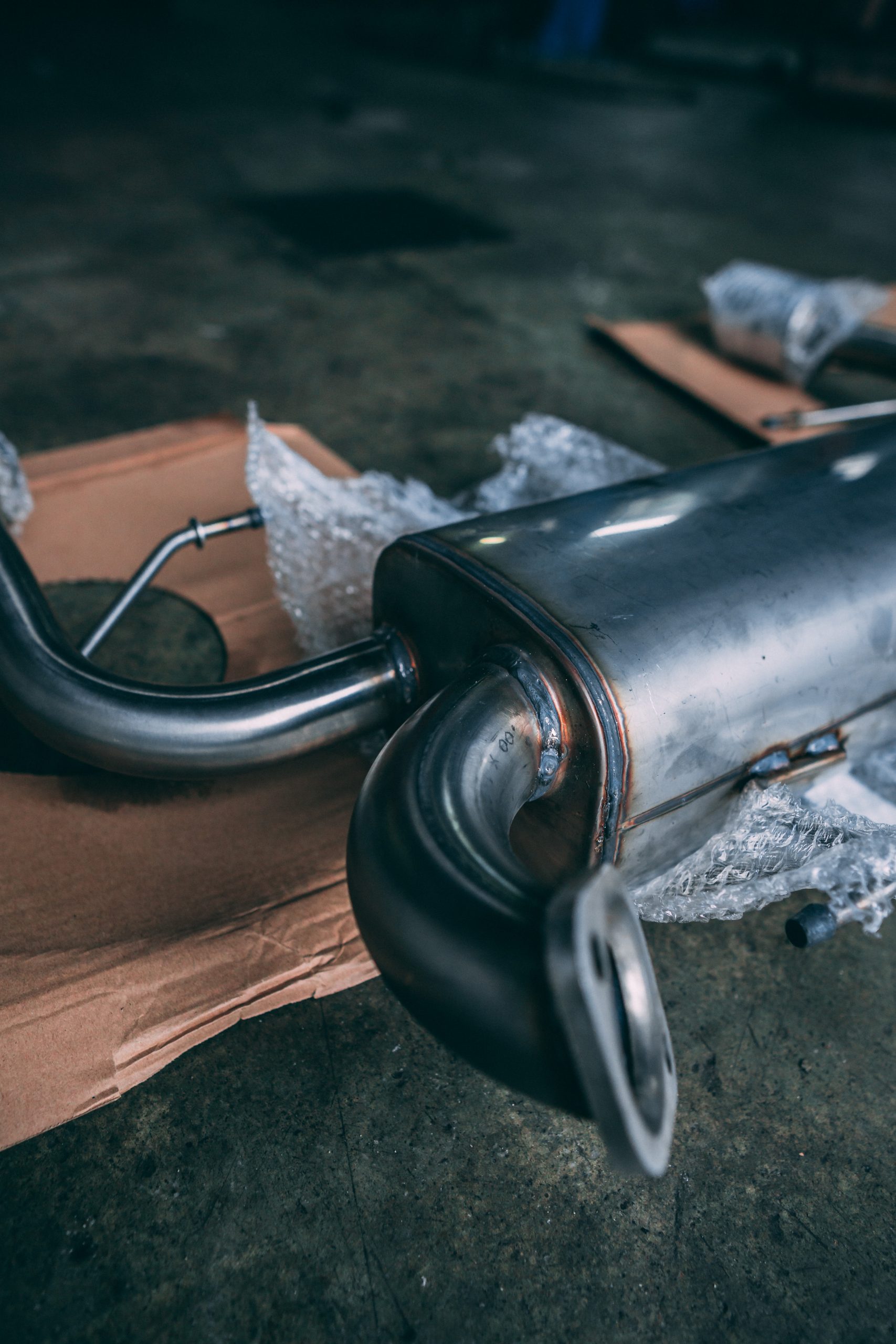 Get A Custom Performance Exhaust System at Just Autos
Just Autos are your local diesel performance experts. We offer a range of exhaust upgrades and options, including custom exhausts. Our expertise can help you make the right choice when upgrading parts or the performance of your diesel vehicle, and our goal is to make your performance dreams come true!
Upgrading the standard exhaust system on your diesel engine to an aftermarket performance system can improve power and torque outputs, fuel economy, and performance, but the real gains come from custom tuning. Find out how we can help you get the most out of your engine and contact the Just Autos team today!