ECU Transmission Lockup Kit
Extend the Life of Your Toyota's Transmission and Enjoy and Enhanced Driving Experience with Our ECU Transmission Lockup Kits.
Just Autos Diesel Performance
Fit Your Just Autos Lock Up Kit
As leaders in Toyota diesel performance tuning, Just Autos have tailored our ECU transmission lock-up kits for maximum results! Our kits are designed to work within the safety parameters of your ECU, enhancing your engine's ability to tow, climb hills, and use low-end torque – satisfying the premium standards you can expect from the Just Autos team.  
Our passion for power is about more than just optimal performance of your Toyota 200 Series Land Cruiser. Fitting our customized ECU Transmission Lock-up Kit will not only satisfy your inner rev head – it'll also protect your engine while promoting the health and longevity of the motor, ultimately resulting in a better drive for longer.
Take Your Off-Road Driving To The Next Level
Our transmission lock-up kits are the ideal performance upgrade for any Toyota owner looking for increase torque outputs and better reliability from their engines. But fitting your Toyota with an ECU transmission lock-up kit from Just Autos offers far more than just that…
Fit Your ECU Transmission Lock-Up Kit
Whether you are off-roading, towing a caravan or boat, or smashing an incline, our ECU Transmission Lock-up Kit gives drivers more control – these driving environments will put your engine to the test. Our specially designed lockup kit is a MUST for anyone who considers themselves a 4WD enthusiast!
Fit your Toyota diesel with an ECU transmission lock-up kit from Just Autos. Specifically designed by car-lovers for car-lovers – no one is more passionate about Toyota diesel performance than we are! That's why our customers drive across Australia to the team at Just Autos to get their Toyotas tuned. Book your Toyota in to our workshop today or call our team for more info.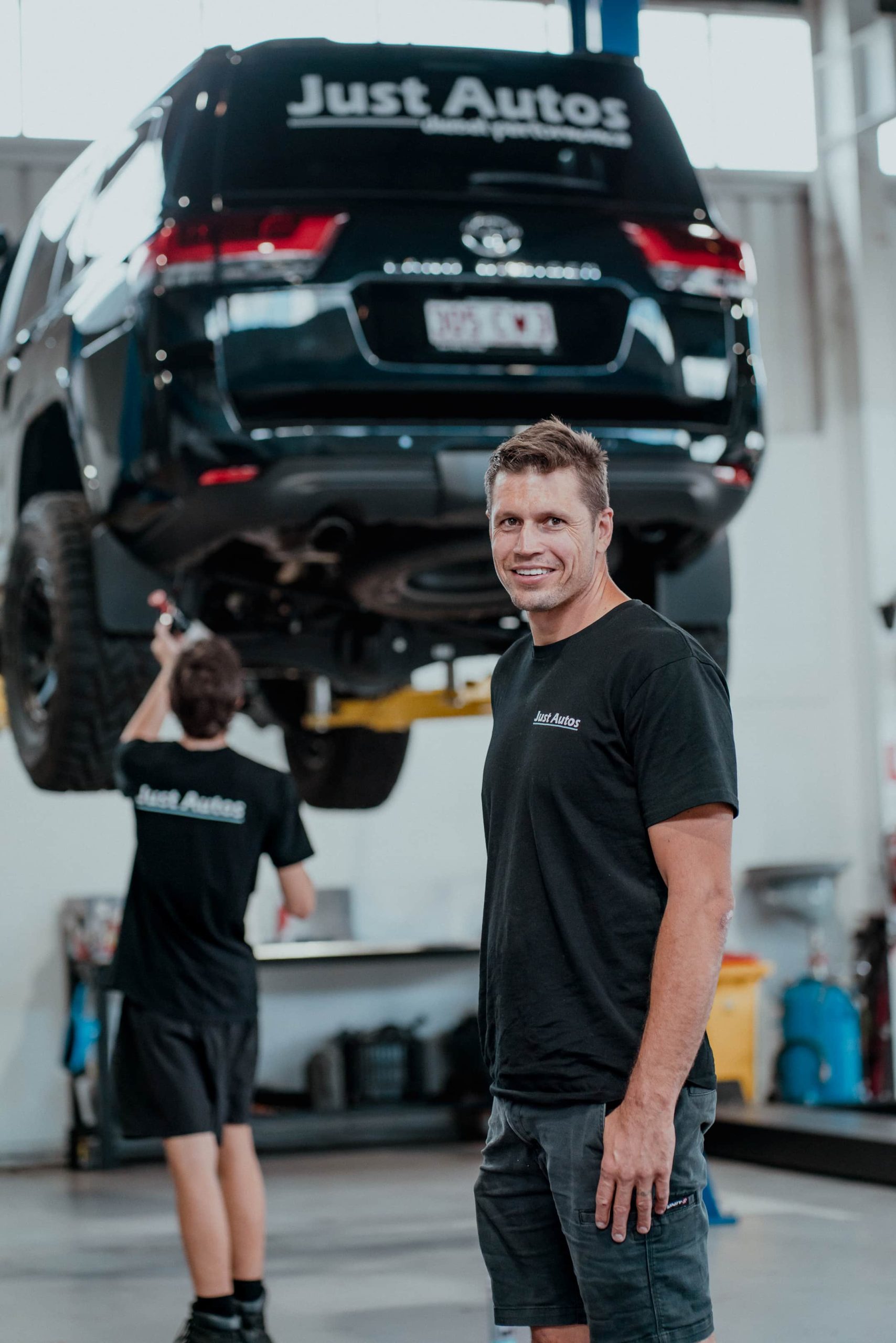 What Our Customers Have to Say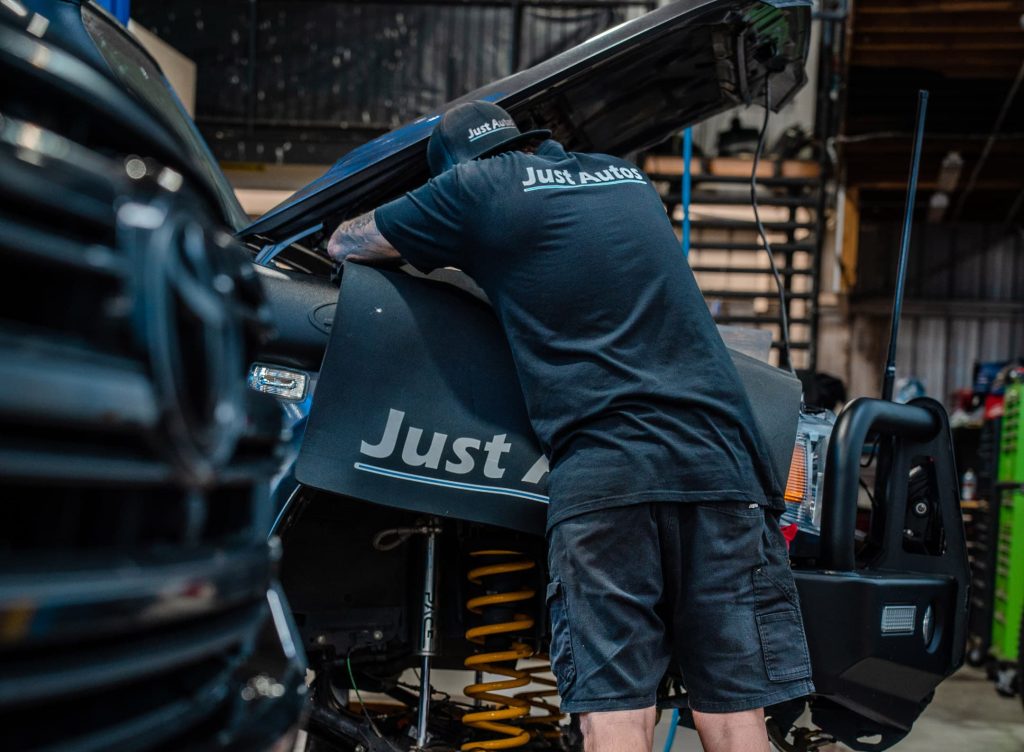 Toyota Tuning & Performance Upgrades
As Australia's premier common rail and turbodiesel Toyota diesel performance experts, vehicle owners across Queensland, interstate and even internationally, bring their high-performance Toyota vehicles exclusively to our workshop.
Our knowledge and experience in the trade makes us one of Queensland's most trusted diesel performance workshops. Our entire team, headed by Matt Smith, is committed to meeting the needs of our customers and providing the best service in the diesel performance tuning and the automotive mechanical industry. As a result, a high percentage of our local, interstate and international business is from repeat customers and referrals.
Just Autos Toyota diesel performance tuners are trained, knowledgeable and are experts at what they do. Our staff are happy to answer any questions and queries you have ensuring you get all the facts and information you need to make the best decisions for your diesel tuning needs.
We offer upgrades designed for touring and towing, which means improving the drivability and torque while improving efficiency as well. 
We also have upgrades for the die-hard performance enthusiast with packages capable of making over 350hp at all 4 wheels and over 1000nm of torque. 
DPF options are available.
At Just Autos, we can change that disappointing output figure into something that can be capable of towing heavy loads without even stressing the engine. 
Base packages produce over 200hp and 650nm at the wheels – we have every option covered for your 70 series. 
DPF options are available.
With over 15 years of experience and knowledge on the Toyota platform, we have multiple options for the 3.0 1KD and also the 2.8 1GD engine.
We have packages available for every person in mind, with a full touring setup to improve towing efficiency and torque, to a full package capable of making well into the 300hp. 
DPF options are available.
Australia's Ultimate Diesel Performance Experts
Achieve More Power & Torque With Just Autos
Just Autos is a nationally-known brand renowned for our diesel performance expertise. No one cares more about your car's performance than we do! That's why our team works hard to ensure we understand your performance needs before getting stuck in under the hood of your Toyota to make those dreams a reality. 
Just Autos Diesel Performance is based in Nambour, on the Sunshine Coast in Queensland, Australia.