As any Toyota Land Cruiser owner knows, these cars were built for performance. From the early models in the much-loved 70 Series range, to the latest 300 Series Land Cruiser released in 2021, every Land Cruiser model to date has continuously raised the bar on what to expect from Toyota's flagship model.
But, as any LC-owner might admit, the Land Cruisers usually come significantly under-tuned from the factory. To cater to their ever-growing market, Toyota – like many other vehicle manufacturers – apply generalised industry standards to their engines to ensure any type of driver can own a Land Cruiser. From a power perspective, this leaves much to be desired – but also so much opportunity for more!
Own a Land Cruiser? Here are the top 5 performance upgrades we'd recommend getting to get the most out of your engine!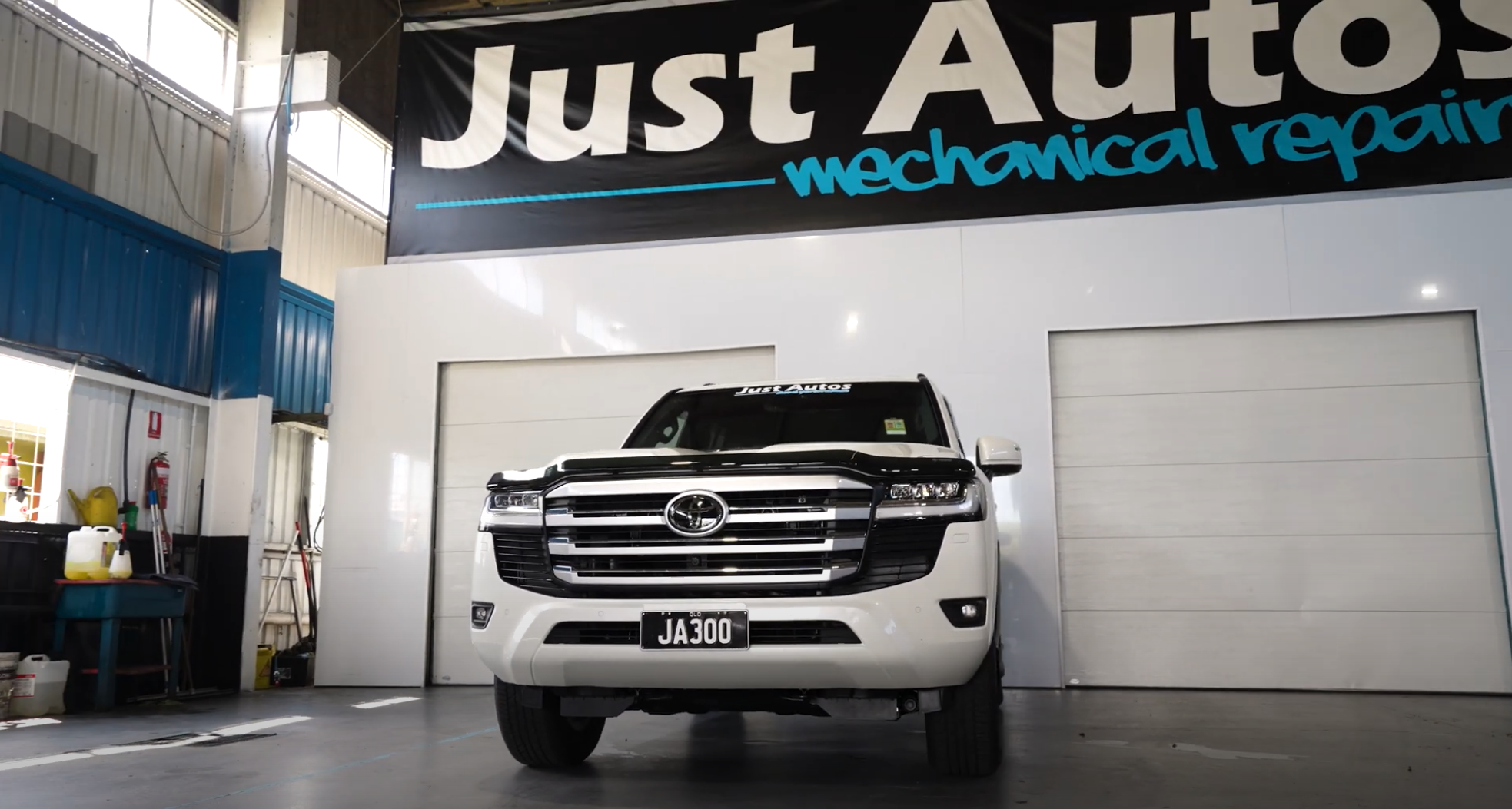 Remapping Your Land Cruiser's Engine Control Unit (ECU)
The Toyota Land Cruiser's Toyota J150 engine is an absolute behemoth. Toyota states that these engines are "displacement on demand" (a measure of deactivation of cylinders) which means they can run up to 8 cylinders when running at peak power, and 4 cylinders while cruising or running idle. This configuration allows for incredible fuel economy, while still giving the driver more than enough power when they need it
Remapping your Toyota Land Cruiser's ECU will give you full control over the engine's performance potential. By stripping back and removing factory restrictions on your ECU, you'll find yourself with improved throttle response, more torque, and much better fuel efficiency. Toyota Land Cruiser ECU remapping is the perfect way to start your performance upgrade journey!
Read More: 5 Reasons to Remap Your ECU
Exhaust Upgrades for Toyota Land Cruisers – Stainless Steel or Titanium?
Some Toyota engineers may claim that Toyota Land Cruisers are so good because they use sound insulation in their design… but don't let this fool you! Toyota LC's are famously known for having guttural V8 exhaust notes. These aren't just pretty noises – these beasts were designed with performance in mind.
As far as Toyota LC-series goes, there really isn't a stock engine without an aftermarket exhaust system fitted. So why wait? Upgrade now and enjoy the best of both worlds: improved performance and sound!
Read More: 3 Reasons to Upgrade Your Exhaust System
Turbo Upgrades for Toyota Land Cruisers
The Toyota J150 engine that Toyota LC's are famous for is fitted with a twin-turbocharger. While this does provide great power and allows Toyota to meet the required emissions standards of many markets, it also means that you're harnessing some of your engine's potential.
Toyota LC-series turbo upgrades allow you to remove the stock turbo and replace it with one that is more efficient and powerful. Some models even come factory installed with bigger turbos than standard, so why wait? Upgrade now and get the most out of your Toyota Land Cruiser's V8!
Read More: Turbochargers: Performance Turbos vs Standard Turbos
Upgrade Stock Fuel Injectors
Fuel injectors are an incredibly important part of Toyota Land Cruiser engines. Fuel injection is how your engine can produce power – by combusting the fuel with the oxygen in the air within the cylinder to create power. Most factory standard injectors are known for being very restrictive and not flowing enough fuel for high performance applications. Over time, they can wear down, too.
There are other performance modification options that can deliver increases in power, torque, and responsiveness – such as ECU remapping, which changes the way your car's 'brain' manages engine functions. But more often than not, it's best to accommodate the changes with performance parts that can keep up.
Remapping your ECU to bring about changes in fuel use and power without changing factory standard parts can see those parts wear out much faster than normal. This is because they were not built for maximum performance outputs – instead, vehicle manufacturers ensure that their parts are suitable for any type of driver, thereby extending the longevity of stock standard parts.
The best way to ensure that your engine's performance improves without being at the cost of engine components is to partner any changes to the vehicle's functionality with parts that can match the increased outputs – such as upgraded fuel injectors!
Read More: Benefits of Upgrading Your Common Rail Diesel Fuel Injectors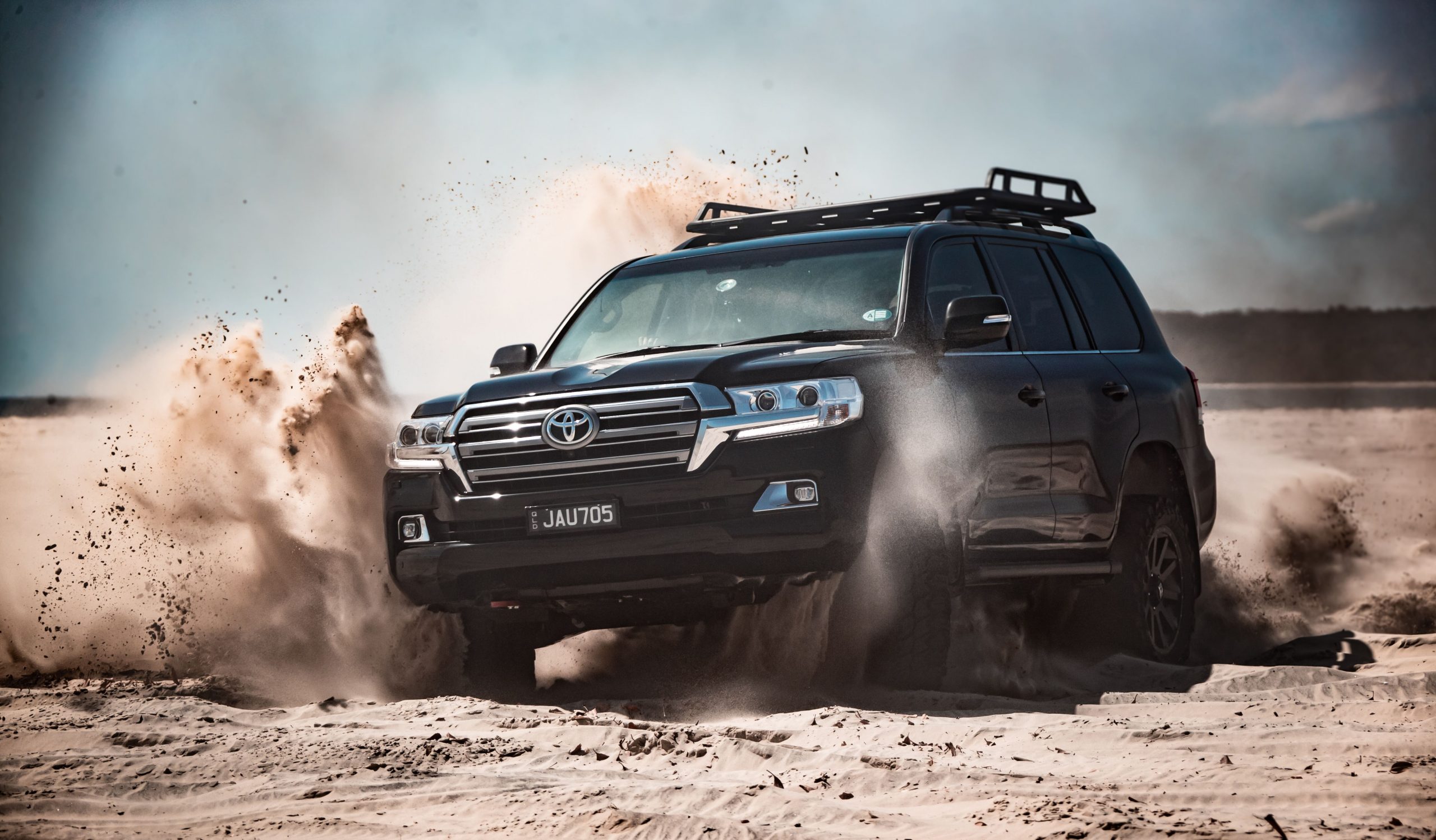 Install a Torque Converter Lock-Up Kit
Torque converter lockup kits can save your engine, and your wallet, in the long run, if you use your vehicle for towing, touring, or rigorous off-road driving.
A torque converter lockup kit keeps the transmission fluid cool and alleviates the strain placed on the coupling itself. If the engine tries to spin more RPM than the engine, the torque converter coupling struggles to keep up with the demand and will produce extra heat, but a lockup kit maintains a cooler temperature, even when your engine is working hard.
Torque converters automatically 'slip' as a clutch in a manual would, which is ideal for off road, technical rock driving because it means that you do not have to. Instead of gingerly manipulating the clutch on an incline, the torque converter will engage for you, allowing the transmission to move, if the vehicle is not in park or neutral.
These driving environments can put a lot of stress on your engine, which is why a torque converter lockup kit is so useful. It will increase the durability and longevity of your engine, and potentially save you thousands in repair costs.
Read More: Torque Converter Lockup Kit: What They Are and Why You Need One
Entrust Your Upgrades to the Toyota Experts
Just Autos are Toyota experts – we drive them, fix them, and soup them up with more power than their owners thought possible. We know what works for the Toyota platform and what doesn't, and our team of experienced diesel performance specialists can provide you with sound advise on how best to approach modifying your engine.
Bring your Land Cruiser into our workshop in Nambour to get started on your performance project!